How My Mother Kills Careers and People
Yesterday, Davy Jones died.
Really well known fact: I LOVE THE MONKEES. I have since I was a young kid. I remember singing in a brush to "Last Train to Clarksville", pretending my bed was a stage. There was no audience (not even stuffed animals, because if I recall correctly, at age 9 I worried that doing so meant I was crazy. Another time). When I was a teenager I saw the television show for the first time. It was while we were living with my grandparents and Screen Gems aired The Monkees before Bewitched or I Dream of Jeannie. I was mesmerized by the pomo (yep, totally said it) structure of the former. Ridiculous storyline, wacky cuts, parodies, music videos. It was a dream to have what was always happening in my brain being shown onscreen - a series of references, actual thoughts, anxieties, songs - moving quicker than could be processed. Whatever showed after it paled in comparison. It was a joke. Lackluster. I caught the show maybe twice before they began to play something like The Partridge Family. Alas, I was not a happy camper. I didn't actually get to see the rest of the series until I was an undergrad and all my past memories were fulfilled. I was not disappointed by my memory. It was absolutely correct…it was still one of the best things ever to be shown on television. 
This is all to say that I was royally bummed when I found out Davy Jones had died, because I have built a history with the band. The fact that I have attached memories and built a soundtrack (including the time I put on the Greatest Hits on repeat while driving all night. My friend was more upset by that then the fact I had fallen asleep at some point or multiple points throughout that run. 19 year olds) makes me even more upset at mother…for having killed Davy Jones. 
The reports say it was a heart attack, but alas, this is all too coincidental and don't take into account the fact that my mother is cursed. This is somewhat a family secret - a story that we have joked about since I was a little kid. Every artist my mother has purchased an album from has either failed in their career, been a hot mess, or died young. The older I get, the more true it has become. The only problem is that it is unclear when all the consequences come. Sometimes it happens rather quickly while for others it is a long and winding row of hotmessdom. 
Some examples, you ask? WOULD LOVE TO: 
Jon Secada? Heard of him? EXACTLY?
Bertie Higgins, who?
Kim Carnes? The third layer of One Hit Wonder Inferno
Jane Oliver? Exactly
Nelly? Not coming back.
Remember this one?
Yep, that was Mom. YOU'RE WELCOME!
Fine Young Cannibals - It hurts me to say, that was her too. 
When she's not hurting her careers, she's causing personal tragedies. While we may expect celebrities to start running wild and get into shenanigans - my mother's curse takes them to a whole other level of "WHAT THE FUCK?"
This was Boy George Before My Mom. A bit moody, but his love of a good Calypso beat brought him and world joy. 
This is Boy George after…heroin addiction (my mom may not have caused this, but most likely brought on him getting his ass caught) and getting arrested for tying a person to a radiator…c'mon. 
Michael Jackson - CHECK
My mother like millions of people bought Thriller. You know the rest of MJ's story.
George Michael - Hell yes and there's more to come 
Whitney Houston - Double Check
People were largely taken aback by this one. Granted, Whitney Houston had been on and off for years - and it's unclear what she had been taking around the time of her death. But in that time we got to hear her tell us "Crack is Whack" (and for poor people), detail her doodie butt accounts of love with Bobby Brown, and just completely take a shit on her divadom. When I asked my mom about it, she replied "The bigger they were, the harder they fall." 
Davy Jones - YEP
Davy actually hurts. I had a vision that at some point they would all get back together, go on a reunion tour, and I would see them. Granted, it probably wouldn't get that crazy. It would just be me and a bunch of Gen Xers having a great time. Not going to happen. 
Some people to look out for: 
All of the Police
David Bowie
The rest of the Monkees
Eminem - Yes, his pill popping has already started - so watch out.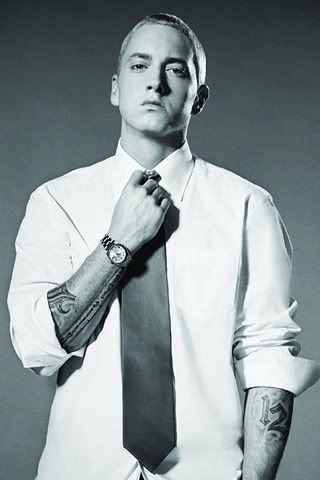 But the greater reason I went through this rigamarole was that with every musician's scandal or death, I think of my mom. I think of how we are linked through the albums she bought that were eventually the singer's or bands' demise. I remember listening to Jon Secada's "Just Another Day"  on repeat during dinner. We used to dance crazy hard to The Fine Young Cannibals. I remember her talking about George Michael's "Faith" video and my dad poking fun of her crush's booty dance. I think about all the moments when we've been in a car and the radio has been turned up just enough for both of us to jam.
Essentially, I am following Michael Nesmith's lead. After the news broke about Davy Jones, he wrote a response that included:
While it is jarring, and sometimes seems unjust, or strange, this transition we call dying and death is a constant in the mortal experience that we know almost nothing about. I am of the mind that it is a transition and I carry with me a certainty of the continuity of existence. While I don't exactly know what happens in these times, there is an ongoing sense of life that reaches in my mind out far beyond the near horizons of mortality and into the reaches of infinity.
While I could chalk up all the people to changes in the industry that made them irrelevant, issues of taste, celebrity access to excess, genetics, and the fact that shit just happens, I prefer to think that this curse exists. It brings me right back to my memories as a kid. It reminds me of how much I love music for being able to connect me with what are small, seemingly meaningless bits of time. And helps take away that shock value so heavily placed on celebrity deaths and transitions it to recognizing the meat of what those celebrities put out in the ether - outside of egos, gossip, and corporate interest.